In 1985, having studied ceramic design at Chelsea College of Art, William Plumptre travelled to Japan, there he continued his training in the workshops of three different potters, including one year with the Japanese master, Tatsuzo Shimaoka, a National Treasure. The training regime was rigorous and repetitive but he returned to England with greater knowledge and understanding of the Japanese way of producing and firing pottery in a traditional climbing kiln.
In 1987 William Plumptre set up his first pottery in Hartsop near Patterdale, where he built his own oil-fired kiln in the outbuildings of a traditional stone built Lakeland house. He moved into a seventeenth century farmhouse in nearby Witherslack in 1994 and established a new studio where he creates his pottery today.
He throws with robust stoneware clay and makes a variety of press moulded bottles and dishes, with the use of rope and material each piece is then inlaid with different coloured slips. His glazes are made largely of local materials including wood ash and granite, all of his work is reduction fired in the sixty-five cubic foot gas-fired kiln, which he designed himself.
At the invitation of Tatsuzo Shimaoka's daughter Yoshiko this summer William spent seven weeks working in the work shop of her Father, making pots with the twelve other foreign students that Shimaoka worked with and trained during his career. They then followed this period of intense production of pots with the firing of Shimaoka's climbing kiln. An example of the pots made by each student will be exhibited in Japan for a memorial exhibition of the life of Tatsuzo Shimaoka. William donated a piece of work to the Tatsuzo Relief Fund through Blackwell Arts and Crafts House in Bowness.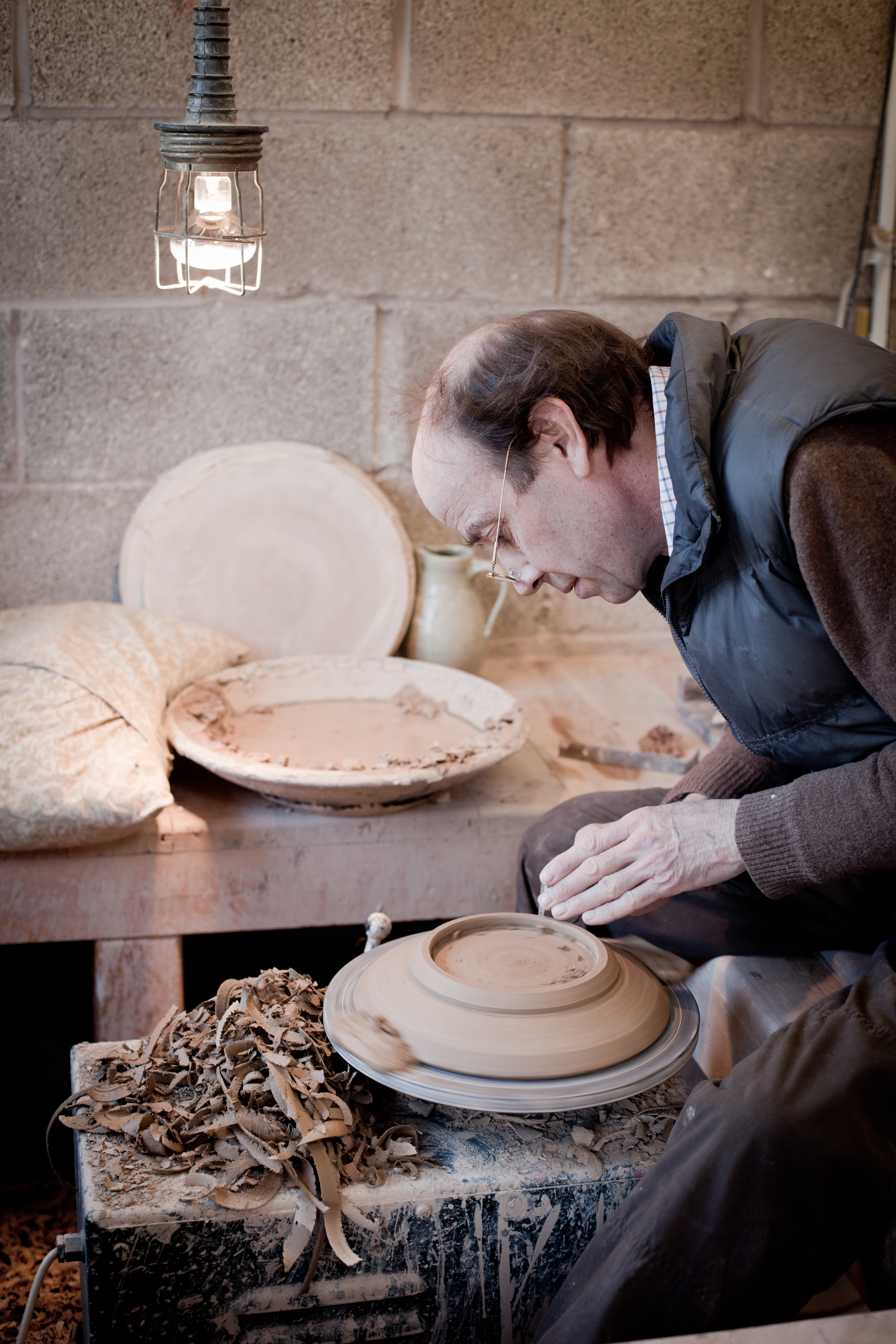 Clay College, Stoke
William exhibited at 'The Leach Pottery: 100 Years & Counting' in September 2021 which celebrated 100 years of Leach and Hamada.
The exhibition featured a wonderful range of work by potters who have all been influenced by Leach and Hamada in some way.